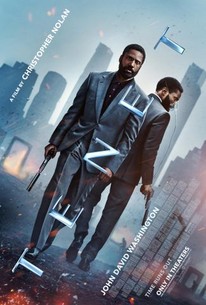 Verdict
😵‍💫
My brain hurts.
Thoughts (spoilers)
Inception is one of my favorites, but Tenet was just exhausting. It's exhausting to even discuss, so I'll just fire off these points:
The good
Impressive secret agent setup and worldbuilding.
Creative cool heists.
The bad
Incomprehensible. Even if it makes sense somehow, it's not worth the mental energy required to process it all.
Lots and lots of boring confusing expository scenes.
Who the hell were the enemies at the battle at the end? Russians? What was their motivation for guarding the "algorithm"? Because boss man said to?
I have no interest in unraveling this mess.